'Spinners can still play a big part in pink ball Test'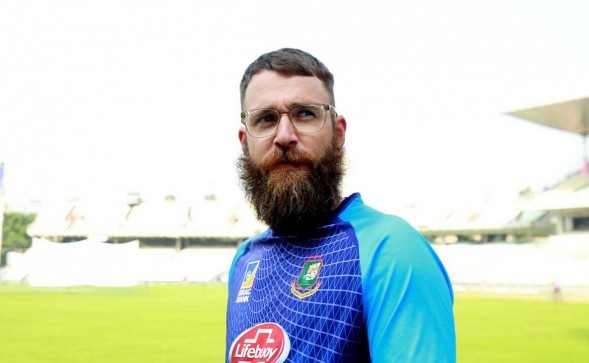 Both Bangladesh and India will be playing their maiden pink ball Test at the Eden Gardens in Kolkata starting from November 22. While the pink ball is said to aid pacers more due to the extra swing that the ball offers, Bangladesh spin consultant Daniel Vettori said that the spinners will also have a role to play in the historic Test.
Vettori however mentioned that the spinners did not do anything differently in the practice sessions ahead of the Day/Night fixture.
"Spinners can still play a big part in pink ball test. It's slightly different here because of the early sunset. So significant part of the match will be played under normal conditions. So spinner won't become redundant in pink ball test matches. We haven't done anything differently [in practice sessions]." said the former New Zealand spinner to the reporters after the practice session in Kolkata today.
Vettori also mentioned that the spinners could come in handy, especially in the first two sessions of the game.
"The spinners haven't come into play that much if I recall correctly (from seeing previous pink ball Tests). It has been the seamers. But I still think the spin bowlers play a big part in the nature of the game. So the first two sessions, spinners could really be important. In majority of Test matches, spinners are required at some time of the game." concluded Vettori.